2020 Tokyo Olympics by Nike Basketball

With the now 2021 Tokyo Olympics, I wanted to focus this project on the USA Basketball branding by Nike Basketball. The graphics and colors were inspired by the multiple train lines that weave through Tokyo and replicate the movement of players on the court. Colored basketball pattern were inspired by tradional patterns found in Japan.


Category:
Identity
Merch Design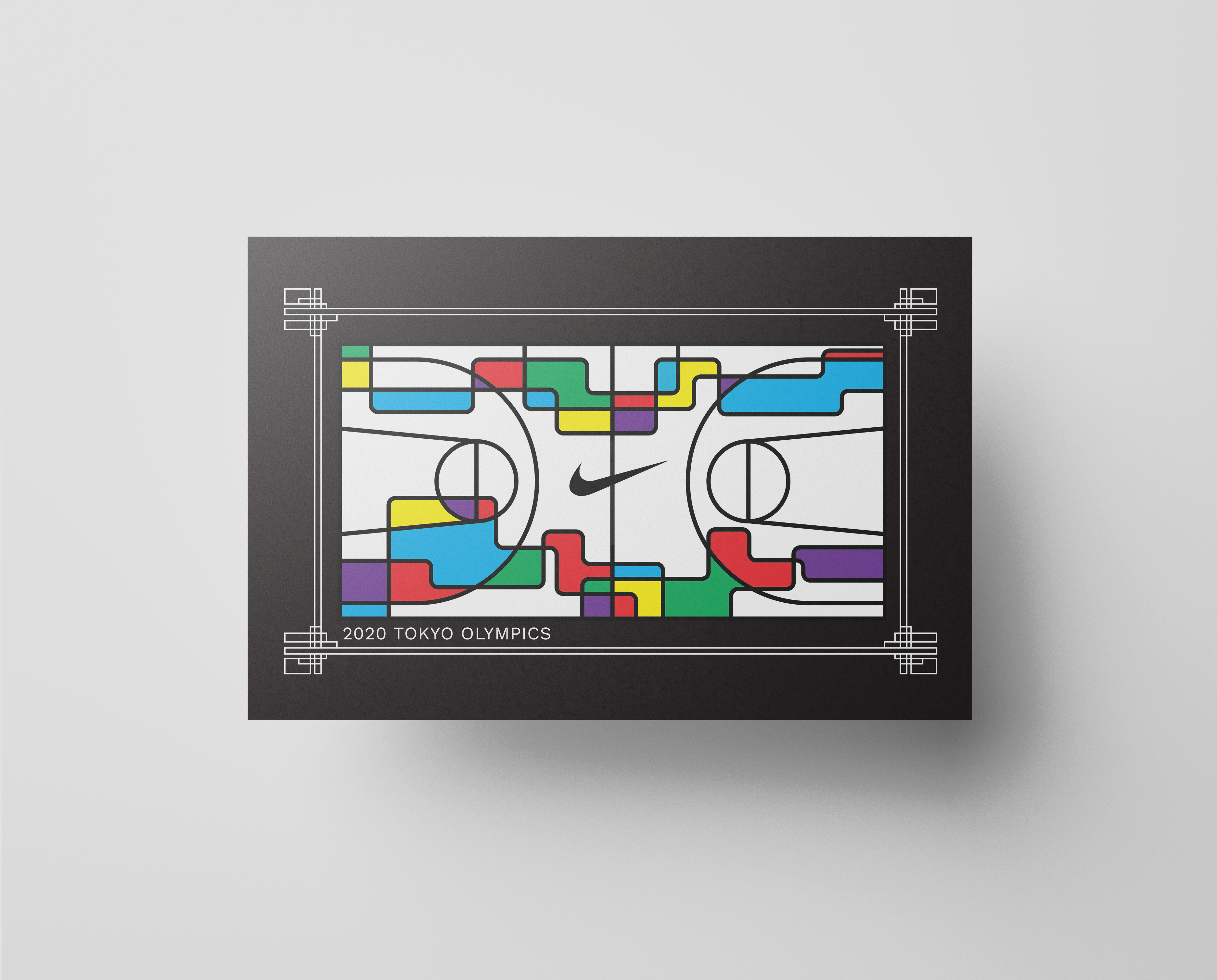 Logomark
When creating the logo mark for my project, I wanted to create a mark that embodied what I see Tokyo as - a futuristic metropolis that has different forms and shapes throughout the city and landscape.
Design Narrative
The use of the intersecting lines and colors is a reflection of the movement by players on the court, and the movement of the many train lines that can be found in the city of Tokyo.

The colors used are also inspired by the Tokyo Metro.